Traumatic Brain Injury Attorneys in Minneapolis
What is a Traumatic Brain Injury?
A traumatic brain injury (TBI) is usually caused by a violent blow to the head or body. This can happen due to another person's negligence, after using a defective product, or during a car accident, fall, or sports injury. Mild cases are usually temporary, but moderate to severe brain injury can result in long-lasting or permanent damage, with devastating symptoms.
What to Do If You Have a Moderate to Severe Traumatic Brain Injury?
Proving what caused a brain injury and its symptoms can be challenging, so it is important to have attorneys that not only understand the complexity but have years of experience handling these types of personal injury cases.
Our Minneapolis traumatic brain injury attorneys at GoldenbergLaw, PLLC have the experience, resources, and compassion to successfully handle your case.
We will vigorously fight for you and your family to recover the compensation you need to deal with the dramatic effects on your life, and we will help you get the treatment you need to rehabilitate to the best of your ability.
Traumatic Brain Injury Lawsuits: Case Quick Facts
Signs & Symptoms of Traumatic Brain Injuries (TBI)
Traumatic brain injuries are not always easy to identify. Every traumatic brain injury, along with its symptoms, is unique. In order to determine if you or a loved one has suffered a traumatic brain injury, consult a doctor.
Short-term symptoms:
Headache
Loss of consciousness
Concussion
Dizziness
Fatigue
Memory loss
Loss of balance
Impaired language skills
Lost sense of smell/taste
Tinnitus (ringing in the ears)
Intolerance to light
Anxiety
Unfortunately, a TBI can severely impact an individual's life. In addition to physical injuries, an individual may experience high medical expenses, lost wages, and a diminished quality of life.
There are a few types of ways to treat the effects of a traumatic brain injury. While some TBIs may only require rest and over-the-counter medication to relieve a headache, other treatment options are available for severe cases. Some doctors may prescribe medications to help relieve anxiety, reduce the risk of seizure, and decrease pressure inside the brain.
Other treatment options involve rehabilitation. An individual may need to see a psychiatrist, occupational therapist, speech and language pathologist, neuropsychologist, and/or vocational counselor.
The proximate cause of every brain injury is some form of trauma to the head. However, our brain injury lawyers understand that's far too simplistic an explanation.
We understand that discussions of brain injury causes need to go deeper and examine the liability involved. This means a thorough investigation into the accident that hurt you and that accident's true genesis.
GoldenbergLaw, PLLC's brain injury lawyers have helped clients who suffered brain injuries in:
Of course, negligence is not restricted to a set of easily definable criteria. You can suffer head trauma in many different environments and as a result of many different poor decisions.
GoldenbergLaw, PLLC is capable of handling cases involving all of those environments and decisions. We respect the seriousness of your brain injury and your need for adequate compensation.
If you've suffered a brain injury and need an experienced lawyer, please contact GoldenbergLaw, PLLC online or call us at (800) 504-0281 for a free consultation.
GoldenbergLaw, PLLC Can Help
GoldenbergLaw, PLLC has successfully litigated on behalf of those who have suffered a traumatic brain injury, and our clients have received some of the largest settlements in Minnesota. We are passionate and knowledgeable attorneys who will seek justice on your behalf.
True Story: Suffering a TBI While on the Job
"Ruth" was an employee at a large machinery shop. One day, Ruth was utilizing a lift to work high above the shop floor. While up on the lift, one of Ruth's coworkers used a remote control to open the shop's industrial garage door.
Rather than stop upon contacting the lift, as it should have if properly installed, the garage door continued upward with such force that the entire lift was knocked over. In the fall, Ruth suffered a serious TBI, leaving her severely and permanently disabled.
Ruth and her family retained GoldenbergLaw, PLLC, and we investigated the situation and initiated a lawsuit. We retained experts from across the country and engaged in significant discovery regarding the installation of the garage door. Through the efforts of GoldenbergLaw, PLLC, a substantial settlement was reached for Ruth and her family.
Contact us today! GoldenbergLaw, PLLC offers free consultations to those who believe they may have a TBI claim. Don't hesitate to reach out to us: there is no charge and there is no obligation.
To find out how we can help you
Frequently Asked Questions
A violent blow to the head can cause serious damage to the brain, known as a traumatic brain injury (TBI). This can be the result of a person's negligence that led to a car accident, a serious fall or sports injury, and/or the production of a defective product.
The traumatic brain injury attorneys at GoldenbergLaw, PLLC have the experience, resources, and compassion to successfully handle your case. We will vigorously fight for you and your family to recover the compensation you need and get the treatment you require to rehabilitate to the best of your ability.
Due to the fact that cases like these are often time-sensitive, it's important that you are calling an attorney you can trust. Our Minneapolis traumatic brain injury lawyers have the experience necessary to let you know up front if you have a claim.
We Truly Care

The GoldenbergLaw
Difference
With us, you matter most. This team spends the time to ensure clients like you get to rest and leave the sleepless nights to us.
Accountability Is Bravery
We live and breathe what we do, and we don't stop until the responsible party is held liable.
Our firm has been trusted to lead roles within some of the nation's largest litigations.
Our firm is focused on the science of the case and applying it to helping our clients recover.
Trusted By The Legal Community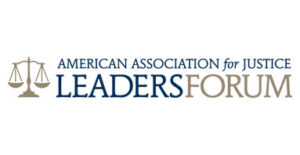 We Focus On What You Need