Boating Accident Lawyers in Minneapolis
Legal Help for Injury Victims
While boating can be a relaxing form of recreation, there are a number of things that can go wrong and cause significant injury. Our lawyers can fight for you if you have suffered an injury in a boating accident.
These cases often involve:
The operator of your boat driving irresponsibly and dangerously
The operator of another watercraft behaving negligently
Our lawyers have experience with boating accidents and understand the causes involved. We'll investigate your case and advise you on the best path forward.
Determining liability in a boating accident can be complicated, as some of the rules of the water are slightly more subjective than the rules of the road. There are also usually compounding causes to an accident. That's why it's so crucial you choose an experienced accident lawyer.
At GoldenbergLaw, PLLC, we have over 30 years of experience helping the innocent victims of personal injuries pursue justice and compensation. We recognize that boating accidents can leave you in pain and facing significant medical bills. We believe that holding negligent parties accountable for their actions not only helps the victim but also promotes a safer boating environment for the future.
If you live in Minnesota, you've suffered an injury in a boating accident, and you need an experienced lawyer, please contact GoldenbergLaw, PLLC today for a free consultation.
In the summer, many Minnesotans can be found boating somewhere in the land of 10,000 lakes. While boating can be a fun activity to enjoy, it can also be dangerous. According to the U.S. Coast Guard, 2,724 boating accidents occurred in 2017, resulting in 384 deaths.
The top five accident types are:
Collision with recreational vessel
Collision with fixed object
Flooding/swamping
Grounding
Falls overboard
These types of accidents can be caused by the inattention or inexperience of the operator. More commonly, these accidents are caused by the recklessness of the operator, such as driving at excessive speeds or boating under the influence (BUI). In order to be a safe operator or passenger on a boat, it's important to know the safety rules and regulations for boating.
Kalkomey, a boat education course, says there are three responsibilities for every boater to follow:
Practice good seamanship.
Keep a proper lookout.
Maintain a safe speed.
These responsibilities are in place to prevent boating accidents from happening. Because the water does not have streets to follow, it is much more common for boats to cross paths. Operators need to be cautious and aware of other boats on the water.
If you or a loved one was injured in a serious boating accident, contact GoldenbergLaw, PLLC for a free case evaluation. We have over 30 years of experience in personal injury accidents. Call us. There's no fee unless we recover.
To find out how we can help you
Trusted By The Legal Community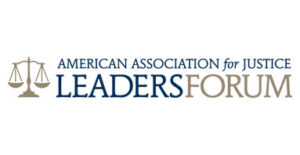 We Truly Care

The GoldenbergLaw
Difference
With us, you matter most. This team spends the time to ensure clients like you get to rest and leave the sleepless nights to us.
Accountability Is Bravery
We live and breathe what we do, and we don't stop until the responsible party is held liable.
Our firm has been trusted to lead roles within some of the nation's largest litigations.
Our firm is focused on the science of the case and applying it to helping our clients recover.
We Focus On What You Need