PFAS Levels At Camp Lejeune
PFAS Levels At Camp Lejeune
Many current and former Marines, their families, and contract workers who lived and worked at U.S. Marine Corps Base Camp Lejeune were potentially exposed to toxic chemicals on the base that can cause cancer. According to the U.S. Department of Veterans Affairs and the Agency for Toxic Substances and Disease Registry (ATSDR), from August 1, 1953, through December 31, 1987, people living or working at the U.S. Marine Corps Base Camp Lejeune ("Camp Lejeune) in North Carolina were exposed to drinking water that was contaminated with industrial solvents, benzene, and other chemicals. The Department of Veterans Affairs issued a 
final rule 
that went into effect in March 2017 that veterans, former reservists, and former National Guard members who served at Camp Lejeune for no less than 30 days (consecutive or nonconsecutive) during the period and were diagnosed with any of 8 associated diseases which are presumed to have occurred as a result of the water contamination are entitled to VA benefits. An abbreviated list of the health complications caused by exposure to the contaminated water 
includes
:
Adult leukemia

Aplastic anemia and other myelodysplastic syndromes

Bladder cancer

Kidney cancer

Liver cancer

Multiple myeloma

Non-Hodgkin's lymphoma

Parkinson's disease
Health Effects Linked to Chemical Contaminants
The ATSDR provided information on the health risks that have been linked to TCE, PCE, benzene, and VC exposure:
TCE Health Effects:
Kidney cancer

Non-Hodgkin lymphoma

Cardiac defects

Leukemia

Liver cancer

Multiple myeloma

End-stage renal disease

Parkinson disease

Scleroderma
Bladder cancer

Non-Hodgkin lymphoma

End-stage renal disease
Leukemia

Non-Hodgkin lymphoma

Multiple myeloma
If you or a loved one lived or worked at Camp Lejeune, contact the Contamination Litigation Experts at GoldenbergLaw today. The legal process can be long and complex, and you need a legal team that is experienced and has a proven track record of success to get you the justice you deserve. Our team of Toxic Exposure Attorneys has over 35 years of experience and we can help you. Contact us today!
Polyfluoroalkyl substances (PFAS) are known as "forever chemicals" because they do not naturally break down and can accumulate in the human body and in the environment. The forever chemicals are commonly found in firefighting foam (aqueous film-forming foam known as AFFF) which is used to combat petroleum and fuel-based fires. These toxic chemicals were originally used in the manufacturing industry in the 1940s because they resist heat, grease, stains, and water. However, exposure to the chemicals has been linked to serious health effects such as liver damage, thyroid disease, decreased fertility, high cholesterol, obesity, hormone suppression, and cancers.
The ATSDR revealed that tests from routine water treatment plant sampling and samples of water supply wells identified trichloroethylene (TCE), tetrachloroethylene (PCE), vinyl chloride (VC), and benzene contaminated some of the drinking water at Camp Lejeune.
All of these chemicals are colorless. Benzene is a colorless liquid with a sweet odor that quickly evaporates into the air and dissolves slightly in water. Benzene is used to make other chemicals which are then used to make plastics, resins, nylon, and synthetic fibers. VC is a colorless gas at room temperature, but it can turn into liquid form if it's kept under pressure or at low temperatures. VC has a sweet, mild odor and it dissolves slightly in water. TCE is a solvent used to clean metal parts. PCE is used for dry cleaning and metal degreasing. TCE and PCE degrade in groundwater over time and turn into VC.
PFAS chemicals were found throughout Camp Lejeune. PCE was the main contaminant at the Tarawa Terrace Treatment Plant at the camp. The maximum level detected in the drinking water was 215 parts per billion (ppt) in February 1985, which exceeded the EPA's maximum contaminant level of 5 ppt. It was determined that the levels exceeded the EPA's maximum for 346 months from November 1957 through February 1987. Over time, PCE degrades in groundwater and turns to TCE, DCE (dichloroethane), and VC. Benzene was also detected in the Tarawa Terrace drinking water system samples in 1985.
Chemicals found at the Hadnot Point Treatment Plant on base included TCE, DCE, PCE, benzene, and VC. TCE was the main contaminant at this location and the maximum contamination level was 1400 ppt in May 1982 which vastly exceeded the current EPA maximum of 5 ppt.
The ATSDR conducted research and testing for two decades to evaluate potential health implications of the water contamination at the camp. The ATSDR conducted retrospective studies to assess the impact of the contaminated water.
The testing included two mortality studies on personnel and civilian employees at the camp in addition to a Cancer Incidence Study. The mortality studies focused on the health impact on drinking contaminated water at the camp and examined the healthcare records of nearly 200,000 deceased former employees and Marine personnel who lived or worked at the camp during the contamination period to determine their causes of death. The goal was to determine if these causes of death were cancers and diseases caused by contaminated water. The mortality studies revealed that individuals who were exposed to contaminated water at the camp had a higher mortality rate for kidney cancer, bladder cancer, prostate cancer, and leukemia.
In response to the testing, the EPA put Camp Lejeune on the Superfund program's National Priorities List on October 4, 1989.
Camp LeJeune Contamination Lawsuit
A former U.S. Marine from Camp LeJeune (James Hart) filed a lawsuit over the kidney cancer he alleged developed from drinking water on base that was contaminated with PFAS. The lawsuit says that the levels of toxic PFAS chemicals at the camp were as high as 172,000 parts per trillion (ppt) which greatly exceeds the 70 ppt limit set by the U.S. Environmental Protection Agency (EPA).
The lawsuit was filed in the U.S. District Court for the District of South Carolina on May 31, 2022. Hart was assigned to Camp Lejeune in 1972 and he used and drank the water while he was on the base. The lawsuit explains that Hart was diagnosed with kidney cancer in 2017 and high levels of PFAS were discovered in his blood. The lawsuit says that the PFAS contamination was caused by Hart's exposure to the contaminated water at the camp and the water was contaminated because the firefighting foam containing PFAS was used on base during response activities.
Hart is specifically suing the manufacturers of the chemical and safety equipment because he claims they knew or should have known by the 1960s that PFAS were dangerous to human health, but did not warn the public or recall the public. The lawsuit says: "3M and at least Dupont, had actual knowledge of defective design in the chemical compounding of its AFFF products, which gave rise both to a duty to adequately warn those who could be affected and to reformulate. Neither 3M nor Dupont did so, but instead permitted the toxic AFFF to continue to be manufactured, sold, and/or distributed in its toxic condition knowing its potential harms."
Why Do I Need a Lawyer to File a Camp Lejeune Claim?
The process of receiving compensation for cancer caused by the PFAS chemicals at Camp Lejeune is complicated. You need a lawyer who will fight for every benefit you deserve. Our team at GoldenbergLaw has the experience and expertise to help you recover the maximum compensation allowed under the VA's compensation program. Contact us today for a free consultation.
Brief History of Previous Camp Lejeune Water Contamination Lawsuits
A number of veterans from Camp Lejeune were prevented from bringing water contamination lawsuits against the U.S. government after their claims were barred by the North Carolina statute of limitations and statute of repose.
However, Congress is currently considering a new law that could allow veterans and their family members who lived on the base to pursue financial compensation for their injuries. The Camp Lejeune Justice Act passed the House of Representatives and is pending in the Senate. If passed, the law would open a two-year window for veterans, family members, those who were born to women exposed to the contaminants, and contractors to pursue claims that they were injured after exposure to toxic chemicals for more than 30 days at the base between August 1, 1953, and December 31, 1987. The number of estimated marines and family members who were exposed to the toxic chemicals during that time period is over one million. The legislation would also prevent the U.S. government from alleging a qualified immunity defense to shield themselves from liability.
According to Hart's lawsuit, in addition to the PFAS firefighting foam, the contamination is also believed to have come from chemicals linked to laundry services on the base and leaking underground storage tanks that compromised the local water supply. The lawsuit claims that 50,000 cases of breast cancer, 28,000 cases of bladder cancer, and 24,000 cases of renal cancer were caused by the contamination.
How GoldenbergLaw Can Help You
If you or a loved one is a current or former Marine, a family member of a Marine, or a contract worker who lived and worked at U.S. Marine Corps Base Camp Lejeune and developed cancer, contact the Toxic Chemical Attorneys at GoldenbergLaw. Our team has more than 35 years of experience providing clients with the Gold standard of justice. Contact us today for a free Camp Lejeune Lawsuit consultation.
We Truly Care

The GoldenbergLaw
Difference
With us, you matter most. This team spends the time to ensure clients like you get to rest and leave the sleepless nights to us.
Accountability Is Bravery
We live and breathe what we do, and we don't stop until the responsible party is held liable.
Our firm has been trusted to lead roles within some of the nation's largest litigations.
Our firm is focused on the science of the case and applying it to helping our clients recover.
Trusted By The Legal Community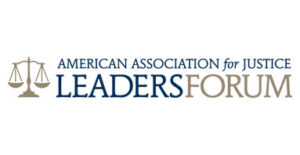 We Focus On What You Need