Trusted Professionals
Experienced Litigators
Passionate Advocates
Serving Injured People in Minneapolis and Nationwide since 1986
Over $100 Million Recovered
In verdicts & settlements for our clients.
Our experience and success allows us to fight for clients like you.
Over 5,000 Clients Served
Over 5,000 Clients Served
We focus on representing and helping injured clients recover.
Millions of Philips CPAP users inhaled toxic foam for years before devices were recalled in 2021. Injuries include lung damage and cancer.
Various types of hernia mesh have been recalled due to high failure rates that often require revision surgery.
Thousands of Marines and their family members consumed contaminated water at Camp Lejeune for over four decades.
Righting Wrongs &
Rebuilding Lives
At GoldenbergLaw, PLLC, we're attorneys who care. No, really. If we had our way, we'd eventually work ourselves out of a job and the world would finally be a safe, fair place. Until that day comes, our team of Minneapolis attorneys will be here working to advocate for people injured by harmful products and negligent practices. We know you might be confused, scared, or overwhelmed, and that's where we come in. We will listen to your story, evaluate your case, and help you choose the best path forward.
You're affected by your situation day in and day out. You need an advocate that understands. Our firm is here not only to seek justice for you, but also to give you peace of mind throughout the process. You can sleep easy knowing we are dedicated to you and your case.
Injured by a defective medical device or product? Suffering injuries after a devastating accident? Contact us online or by phone at (800) 504-0281 to schedule a free consultation.
Hip Replacement Device
Settlement
$10 Million
GoldenbergLaw Recovered For Victims Of Defective Hip Replacements.
Blood Pressure Medication Settlement
$6 Million
Recovered For Clients Injured By Blood Pressure Medication
Financial Injury Settlement
$5 Million
Recovered For Clients Who Suffered Financial Injuries Due To A Prescription Drug.
Truck Accident Settlement
$5 Million
Recovered For A Badly Injured 2 Year-Old Boy
Defective Product Settlement
$2.5 Million
Recovered In A Traumatic Brain Injury Case
Motorcycle Accident Settlement
$1.8 Million
Recovered For 24 Year-Old Man In A Motorcycle Collision
Contaminated Product Settlement
$1.5 Million
Recovered For A Client Injured By Contaminated Medical Supplies
Wrongful Death Settlement
$1.5 Million
Recovered In A Wrongful Death Case
Traumatic Brain Injury Settlement
$1.15 Million
Recovered In A Catastrophic Auto Accident Case
Degloving Injury Settlement
$1.1 Million
Recovered For Client Degloved Due To A Defective Garage Door
Hear What Our Clients Have to Say
"I would wholeheartedly recommend Goldenberg Law firm."
Sara F.
CEO
"It was easy to reach her and get any information I needed."
William R.
CEO
"They take each case seriously."
Barbara S.
CEO
Helping The Injured Obtain Justice
Since 1986, our team has been committed to seeking justice for those who have been wrongly injured by individuals and entities.
Having handled a wide range of big cases, we have decades of experience in mass torts, but we can also file claims on behalf of
individuals, too.
Areas of practice we're known for in Minneapolis and nationwide include:
Manufacturers have a duty to make their products safe for consumers. When they breach this duty, they must be held responsible for their negligent design, manufacturing, and failure to warn consumers about safety risks. Some of the cases we've handled include products like hernia mesh, IVC filters, surgical staplers, Wright Profemur hip devices, and more.
As patients, we have the right to expect the drugs we're prescribed to be safe and make our existing conditions better. Unfortunately, some prescription drugs and over-the-counter products have been known for defects, poor testing, and contaminations that cause illnesses. Call us if you've been injured or fallen ill after taking drugs like Belviq, talcum powder, Zantac, and more—we'll let you know if we're still accepting cases.
Has your child been harmed by a choking hazard in a toy? Have you fallen ill because of contaminated food? Our lawyers are well-known for handling product liability cases and can hold companies responsible when their carelessness causes accidents.
In addition to our experience with mass torts, we also handle a wide range of personal injury claims. Whether you've been injured in an auto accident, gas explosion, or as a result of toxic exposure, we have what it takes to get the compensation you deserve.
Leave the Sleepless
Nights to Us
We love what we do, and it shows in how we advocate for our clients. As a family-oriented law firm, we treat our clients as we would our own flesh and blood. When you work with us, you'll get the sense that we truly care about you and the outcome of your case. We're with you until the end.
We're entrusted with leadership roles in some of the nation's largest litigations. Our lawyers have also been recognized nationally for their outstanding achievements and have been awarded by associations like Super Lawyers and the National Trial Lawyers Top 100.
We apply science to law, helping thousands of clients recover. We're also able to lend our knowledge to attorneys who'd like to make referrals and help potential clients who come to them. Our decades of success in mass torts, product liability, and personal injury law give us the competitive edge we need to get results.
Areas of Professional Expertise
Defective Medical
Devices
The purpose of a medical device is to
help the patient, but all products have
risks.
Dangerous Drugs
Prescription drugs and over-the-counter products and herbal supplements can have contaminations, design defects, manufacturing defects, improper instructions for use, inadequate testing, or even defective warnings.
Defective Products
Whether it's an industrial machine, a household product, a vehicle, a tool, or a toy, a product must be made reasonably safe. All foreseeable hazards must be identified by the manufacturer. Our product liability law firm has the knowledge and resources to properly investigate your claim and fight for you.
Car Accidents
Our Minneapolis car accident attorneys understand that auto accidents come with physical, financial, and emotional costs.
Hernia Mesh
Hernia mesh should be designed in a way so that it will easily incorporate into the body to repair the problem hernia. When the right design components are not implemented, dangerous mesh failures can occur.
Hip Replacement Devices
Hip replacements can be an unpleasant experience no matter what your artificial hip is made from. Manufacturers have known of the additional risks metal-on-metal hips carry since the 1970s.
Toxic Exposure
Exposure to dangerous chemicals can cause serious injury or even death. Proving injury and causation (that the chemical caused the injury), can be challenging and largely depends on the size of the dose and the duration of exposure.
Talcum Powder
Studies have evidenced a potential link between talcum powder and ovarian cancer. Our experienced lawyers can help you with your talcum powder and ovarian cancer lawsuit.
Paraquat
Paraquat has already negatively impacted countless individuals across the country and has been linked to the development of early-onset Parkinson's disease
Valsartan
This carcinogenic substance has been linked to serious injuries such as an increased risk of various cancers
Trusted By The Legal Community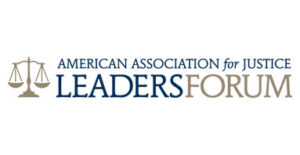 Work With A Firm Where You Matter
Most
We Truly Care

The GoldenbergLaw
Difference
With us, you matter most. This team spends the time to ensure clients like you get to rest and leave the sleepless nights to us.
Accountability Is Bravery
We live and breathe what we do, and we don't stop until the responsible party is held liable.
Our firm has been trusted to lead roles within some of the nation's largest litigations.
Our firm is focused on the science of the case and applying it to helping our clients recover.
It is no secret that pharmaceutical companies have been in the news for all the wrong reasons lately. From employee
A defective product is any product that is not safe for its intended use. This can include everything from a toy with
It is no secret that pharmaceutical companies have been in
A defective product is any product that is not safe for its
We Focus On What You Need