Trusted By The Legal Community
A major part of our success is thanks to attorney referrals for our team. We would love to meet you for a cup of coffee to discuss what we can do to help your clients or practice.
You have worked hard to establish a practice. Your relationships with your clients are paramount to your future success. When you make a referral to another attorney, you want that firm to treat your client like gold. We know you expect excellent client service, strong and ethical representation, and superior results. Above all, our relationship with you is about trust. We promise to keep you updated, honor our fee split with you, and promptly pay your fee share when we are paid.
Each year, we are fortunate enough to receive hundreds of client referrals from attorneys in Minnesota and around the country. We want you to think of us as your product liability and complex personal injury partner. We would be happy to provide you with references if this is your first time working with us.
When we open a case, we will both notify you and confirm our fee split in writing. You will receive updates as the case progresses and when it settles. Upon settlement, you will receive a copy of the client settlement memo, which contains an accounting of all associated costs and fees. You will be paid at the same time that we are.
To find out how we can help you
Trusted By The Legal Community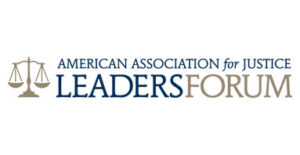 We Truly Care

The GoldenbergLaw
Difference
With us, you matter most. This team spends the time to ensure clients like you get to rest and leave the sleepless nights to us.
Accountability Is Bravery
We live and breathe what we do, and we don't stop until the responsible party is held liable.
Our firm has been trusted to lead roles within some of the nation's largest litigations.
Our firm is focused on the science of the case and applying it to helping our clients recover.
We Focus On What You Need