Dangerous Drugs And Supplements
Minneapolis Dangerous Drug & Supplement Lawyers
Legal Assistance is Available
Manufacturers of drugs and supplements must follow strict rules from the FDA. When manufacturers violate those rules and are negligent, they may be held legally responsible if that conduct is proven to cause injuries.
If you believe that a drug, over-the-counter medicine, or herbal supplement has caused you or a loved one to suffer serious injuries, our experienced pharmaceutical lawyers in Minneapolis can evaluate your situation and explain your options.
Dangerous Drugs & Supplements Quick Facts
Prescription drugs and over-the counter products and herbal supplements can have contaminations, design defects, manufacturing defects, improper instructions for use, inadequate testing, or even defective warnings. Any of these problems can cause serious injuries.
Drug manufacturers can be held liable for injuries to consumers based on theories of negligence, strict liability, failure to warn, fraud or even intentional or malicious conduct.
Here are some of the common legal theories available to plaintiffs in pharmaceutical liability litigation:
Defective design of the drug or supplement occurs when serious risks outweigh the benefits of the product.
Inadequate testing of a drug or supplement prior to its sale and use by consumers. This also includes drugs or supplements that are contaminated by the manufacturer.
A failure to warn about a drug's potential risk or side effects. This also includes fraudulent over-promotion and advertising by the manufacturer that violates federal law.
Injuries: When it comes to pharmaceuticals, accuracy is crucial. When something is off, such as the marketing or the manufacturing, it can cause terrible injuries to the user. In the worst-case scenario, it can even be fatal. This is why it is so important for pharmaceutical companies be held accountable when there are errors.
Liability: In drug-related cases, it's you vs. the pharmaceutical company that makes the drug. Of course, you won't be alone. GoldenbergLaw, PLLC has years of experience with these cases, and our lawyers are top notch.
Not only do we offer free consultations, but we work for you on a contingency basis. Unlike most law firms, we do not ask you for any money up front or send you monthly bills. That means we only charge a fee if we recover for you. If we are successful with your claim, our firm will receive a percentage of your settlement. Additionally, we will be reimbursed for reasonable costs that we incur in pursuing your case. We do a complete accounting for you at the end of your case.
The Food and Drug Administration (FDA) has recommended a recall of all lots of Belviq and Belviq XR from the U.S. market after a clinical study found an increase in the occurrence of cancer among users. The cancers linked to Belviq include lung cancer, pancreatic cancer, and colorectal cancer. Belviq (lorcaserin) is a prescription weight loss drug originally approved by the FDA in 2012.
Dietary supplements are vitamins, probiotics, minerals, herbs, and enzymes. They are sold in the form of pills, powders, shakes, and bars and advertised to help with things like bodybuilding, weight loss, pain, disease, anti-aging, and brain power. Some supplements seem too good to be true. The FDA has banned the manufacturers of dietary supplements from claiming that their product can treat, cure, or prevent any medical condition. Unfortunately, it's up to the manufacturers to regulate the safety of their own products. Too often, manufacturers break the rules and make false claims about their products, and there are simply too many of these products for the FDA to monitor.
Elmiron is a bladder pain medication that has been linked to serious vision problems, including maculopathy, vision loss, retina damage, macular degeneration, and other diseases of the eye.
Neocate is a formula prescribed for children who cannot tolerate milk or other foods. According to the manufacturer, Nutricia, "Neocate formula offers complete hypoallergenic nutrition that is tailored for kids with food allergies…"
Studies have evidenced a potential link between talcum powder and ovarian cancer. Our experienced lawyers can help you with your talcum powder and ovarian cancer lawsuit. We'll make sure you're represented fairly and accurately so you can leave the sleepless nights to us. Contact our Talcum Powder Cancer Team today.
Xeljanz works by decreasing a substance called cytokines. Cytokines are proteins that help control the immune system. People with rheumatoid arthritis make more cytokines than needed, which leads to inflammation and pain. Xeljanz disrupts cell signals in the Janus kinase (JAK) pathways to decrease the production of cytokines.
The FDA recalled Valsartan in July 2018 after finding the probable human carcinogen N-nitrosodimethylamine (NDMA) had contaminated the drug in a supplier's facility. This carcinogenic substance has been linked to serious injuries such as an increased risk of the following cancers:
Dangerous Drugs And Supplements
GoldenbergLaw offers free consultations to anyone who thinks that they have a case. There is no charge and there is never any obligation. You'll only be charged if we win your case. Our product liability law firm will provide you with the Gold standard of advocacy that you deserve!
A young woman from California used a newer birth control medication. She suddenly suffered a blood clot in her brain that tragically led to her death. GoldenbergLaw, PLLC investigated the case and found medical studies that indicated the drug she was given increases estrogen levels, leading to increased risk of blood clots. Further, it was determined that the drug company failed to warn about this risk. After extensive litigation against the drug company, a confidential settlement was reached for the family.
Our Experience with Drugs & Supplements
GoldenbergLaw, PLLC has over 30 years of experience helping injured people recover against drug and supplement manufacturers. We work with clients wherever they live and litigate cases across the country, including:
Belviq
Dietary Supplements
Elmiron
Neocate
Talcum Powder
Zantac
Xelijanz
Valsartan
We will guide you or your family through the process and give you the best chance of recovery.
All drug and supplement cases are based on proving three things: Fault of the manufacturer, the cause of the injury, and damages to the client. GoldenbergLaw, PLLC is a science-based firm. We review all the medical articles and studies on the product, the regulatory history, and documents available to understand how to prove the defect and causation. We then consult with top experts in the field and develop case criteria for success. We will be screening your case to make sure it meets these criteria.
Hip Replacement Device
Settlement
$10 Million
GoldenbergLaw Recovered For Victims Of Defective Hip Replacements.
Blood Pressure Medication Settlement
$6 Million
Recovered For Clients Injured By Blood Pressure Medication
Financial Injury Settlement
$5 Million
Recovered For Clients Who Suffered Financial Injuries Due To A Prescription Drug.
Truck Accident Settlement
$5 Million
Recovered For A Badly Injured 2 Year-Old Boy
Defective Product Settlement
$2.5 Million
Recovered In A Traumatic Brain Injury Case
Motorcycle Accident Settlement
$1.8 Million
Recovered For 24 Year-Old Man In A Motorcycle Collision
Contaminated Product Settlement
$1.5 Million
Recovered For A Client Injured By Contaminated Medical Supplies
Wrongful Death Settlement
$1.5 Million
Recovered In A Wrongful Death Case
Traumatic Brain Injury Settlement
$1.15 Million
Recovered In A Catastrophic Auto Accident Case
Degloving Injury Settlement
$1.1 Million
Recovered For Client Degloved Due To A Defective Garage Door
Did a Drug or Supplement Cause Your Injuries?
If you experience any adverse reactions to a prescription drug, nutritional supplement, or over-the-counter product, tell your doctor immediately. However, you should never discontinue the use of a drug without speaking to your doctor. In many cases, the doctors are unaware of the side effects since the manufacturer has not warned about them.
Once you retain our firm, our team of attorneys and legal assistants becomes your team. We will gather all information and evidence to meet the scientific criteria established to help prove your case. We will need your medical history, pharmacy records confirming product use, medical records related to treatment, and information about how frequently you took the drug and in what amounts. Then, we will review them with an expert.
We will also request relevant information about the drug from the manufacturer through a process called discovery. In discovery, we can request documents from the other side and depose witnesses.
Evidence that may be helpful to a plaintiff's case includes:
Reports of adverse drug reactions
Complaints the manufacturer received about the drug
Correspondence between the defendant and the FDA
Materials from clinical trials
Laboratory studies
Sales and advertising information
Product labels and inserts
Prior lawsuits involving the drug
Medical or scientific studies funded by the defendant
We work for you on a contingency basis. Unlike most law firms, we do not ask you for any money up front or send you monthly bills. That means we only charge a fee if we recover for you. If we are successful with your claim, our firm will receive a percentage of your settlement. Additionally, we will be reimbursed for reasonable costs that we incur in pursuing your case. We do a complete accounting for you at the end of your case.
Your retainer agreement is the contract between us. We cannot represent you until we have a signed retainer agreement, so there is never any question of how this works for you. Transparency is everything with us. You will never owe us anything unless we recover for you. We are always happy to answer any questions.
Don't let this process intimidate you. We have helped thousands of clients go through this process.
Contact us. You will sleep better.
Dangerous Drugs & Supplements
FAQs for Dangerous Drugs & Supplements
Trusted By The Legal Community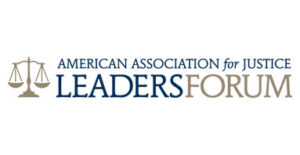 We Truly Care

The GoldenbergLaw
Difference
With us, you matter most. This team spends the time to ensure clients like you get to rest and leave the sleepless nights to us.
Accountability Is Bravery
We live and breathe what we do, and we don't stop until the responsible party is held liable.
Our firm has been trusted to lead roles within some of the nation's largest litigations.
Our firm is focused on the science of the case and applying it to helping our clients recover.
We Focus On What You Need