Minneapolis Dietary Supplement Attorneys
You May Be Entitled to Compensation
Dietary supplements are vitamins, probiotics, minerals, herbs, and enzymes. They are sold in the form of pills, powders, shakes, and bars and advertised to help with things like bodybuilding, weight loss, pain, disease, anti-aging, and brain power. Some supplements seem too good to be true. The FDA has banned the manufacturers of dietary supplements from claiming that their product can treat, cure, or prevent any medical condition. Unfortunately, it's up to the manufacturers to regulate the safety of their own products. Too often, manufacturers break the rules and make false claims about their products, and there are simply too many of these products for the FDA to monitor.
At GoldenbergLaw, PLLC, our dietary supplement attorneys help shut down manufacturers and hold them accountable for the damages done by their products.
According to the Federal Food and Drug Administration (FDA), a dietary supplement is more closely related to a food than a drug. Supplements are meant to add or enhance the nutrition an individual is receiving from their food intake. It is important to note, however, that dietary supplements contain ingredients that can have strong biological effects on the body.
The FDA doesn't have regulatory control over dietary supplements. What does this mean? It means that supplement manufacturers are in charge of regulating the safety and efficacy of their own products. The sale and manufacturing of dietary supplements is a multibillion-dollar industry that shows no sign of slowing down. Since supplements don't need FDA approval before being sold on the market, manufacturers can easily make grandiose claims that are usually untrue. It is only through adverse event reporting filed by consumers to the manufacturer (who then is supposed to relay the report to the FDA) that the dangers of dietary supplements become known.
If a dietary supplement contains anything other than a dietary ingredient, it is considered to be adulterated. In this case, the FDA may issue a warning letter to the manufacturer directing them to remove the adulterated ingredient. Additionally, if the FDA is able to prove that the supplement or any of its ingredients is dangerous, it can issue a recall of the product.
Depending on the supplement, your body can react adversely in many different ways. Whether it be issues with your stomach, your skin, or any other organ, it's important that the dietary supplement companies are held responsible for their mistakes.
The following supplements are amongst the most common in terms of having dangerous incidents:
Diet pills and weight loss supplements: Diet claims of companies like Sensa, LeanSpa, HD Diet Direct, and Quick Trim have all been sued for false claims.
Energy drinks: Monster Beverage has been sued for marketing its drinks to children and has been investigated by the FDA for five deaths and a heart attack after users consumed the highly caffeinated product.
Wen hair care products: More than 200 customers sued Wen in a class action lawsuit in 2016, claiming they had incurred hair loss from using the products. A settlement was reached.
Products containing colloidal silver: The FDA has banned health claims from being made about products with colloidal silver. Argyria is a skin discoloration side effect that can occur from ingesting these products.
Herbal supplements: Liver injuries can occur with some of these products. Recently, products containing kava and blue-green algae were linked to liver damage.
If you feel you have been injured by a dietary supplement, our experienced attorneys will evaluate your case and guide you through the legal process.
GoldenbergLaw, PLLC Can Help
When it comes to dietary supplements, it's the manufacturer's responsibility to make sure the products they are shipping won't do you any harm. If they do, you have the right to fight. Contact GoldenbergLaw, PLLC today and leave the sleepless nights to us.
"Russell" was experiencing issues with his skin. He went online and discovered a dietary supplement that was guaranteed to eliminate his problems. He ordered the product and took it as directed. After taking the product for several weeks, he began to notice that his skin was turning a bluish grey. Worried, he went to the doctor. The doctor asked to see the product he was ingesting. The product's label said that it contained, among other things, colloidal silver. The doctor instructed Russell to discontinue use of the supplement. Unfortunately, Russell's skin discoloration did not go away. He went to a plastic surgeon who began painful laser treatments to lighten up his face and hands. Russell contacted GoldenbergLaw, PLLC to inquire about his rights against the manufacturer of the supplement. After investigating, we determined that this product unlawfully contained colloidal silver, and that in 1999, the FDA issued a ruling stating that products containing colloidal silver are neither safe nor effective. After further expert review, we were able to prove that the supplement Russell had taken was associated with his permanent skin discoloration. After litigation, we were able to obtain a significant settlement for Russell.
Dietary Supplement Statistics
Sixty-eight percent of Americans take a dietary supplement. The percentage has remained consistent since 2011.
Ninety-eight percent of supplement users take vitamins and minerals. Seventy-eight percent of those users are taking a multivitamin.
Seventy-eight percent of supplement users have overall confidence that dietary supplements deliver what they say on their labels.
Responsibility for the safety and effectiveness of a dietary supplement is largely placed on the manufacturer.
Manufacturers must notify the FDA of New Dietary Ingredients (NDIs), submit them for review, and ensure that they meet the definition of a dietary ingredient: "…a vitamin; a mineral; an herb or other botanical; an amino acid; a dietary substance for use by man to supplement the diet by increasing total dietary intake; or a concentrate, metabolite, constituent, extract, or combination of any of the above dietary ingredients."
If a new dietary supplement does not include an NDI, the manufacturer has full responsibility for the product's safety and efficacy. The FDA does not approve or review the supplement to ensure regulations for current good manufacturing practices of dietary supplements are complied with before release to the market.
The Dietary Supplement and Nonprescription Drug Consumer Protection Act of 2006, an amendment to the Food, Drug, and Cosmetic Act (FD&C Act), made it a requirement for manufacturers to report to the FDA any serious adverse events brought to their attention regarding their product(s) in terms of safety or effectiveness.
The Dietary Supplement Health and Education Act (DSHEA) of 1994 gives the FDA power to pull a supplement from the market if it finds substantial evidence that it is unsafe. The FDA also has this power if they are able to prove manufacturers are making false and misleading claims about the effectiveness of a dietary supplement or any of its ingredients. This includes claiming that the supplement will treat, diagnose, prevent, or cure diseases — which, by definition a supplement, or any of its singular ingredients, cannot do.
The Federal Food, Drug, and Cosmetic Act (FD&C Act) gives the FDA power to review the safety of New Dietary Ingredients — a dietary ingredient that was not marketed in the United States in a dietary supplement before October 15, 1994.
A 2006 amendment to the FD&C Act also gives the FDA power to make public any adverse events regarding a supplement that is brought to its attention by the manufacturer.
To find out how we can help you
Trusted By The Legal Community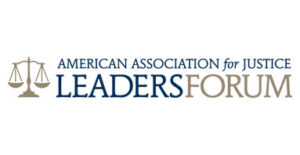 We Truly Care

The GoldenbergLaw
Difference
With us, you matter most. This team spends the time to ensure clients like you get to rest and leave the sleepless nights to us.
Accountability Is Bravery
We live and breathe what we do, and we don't stop until the responsible party is held liable.
Our firm has been trusted to lead roles within some of the nation's largest litigations.
Our firm is focused on the science of the case and applying it to helping our clients recover.
We Focus On What You Need