Minneapolis Motorcycle Accident Lawyers
Protecting the Vulnerable in Minnesota
It goes without saying that Minnesota's roads are shared by cars, trucks, and motorcycles. However, when the road is not shared responsibly, the motorcyclist is more likely to suffer the consequences. According to the National Highway Traffic Safety Administration (NHTSA), motorcyclists were 29 times more likely than passenger vehicle occupants to die in a car crash and 4 times more likely to be injured. Although this should mean that drivers of other vehicles are even more careful, it is often not the case.
The Minneapolis motorcycle accident lawyers at GoldenbergLaw, PLLC have the experience to investigate your accident and determine its specific cause, no matter where you live in Minnesota. With millions recovered in compensation throughout the years and experience spanning several practice areas, our firm can be trusted to handle your personal injury case while you begin the healing process. We're both compassionate when it comes to communicating with our clients and aggressive in the courtroom when it comes to obtaining the compensation they need to recover.
Reach out to our office online or by phone at (800) 504-0281 to schedule a free, no-obligation consultation. Leave the sleepless nights to us.
Common Causes of Motorcycle Accidents
There are various factors that contribute to motorcycle accidents, but most motorcycle accidents are rooted in the same cause: negligence. Our lawyers have seen the ways reckless and irresponsible behavior from other drivers can hurt innocent motorcyclists.
Specific causes for these accidents often include:
Distracted driving: When drivers aren't alert, they may not be able to notice motorcyclists in their blind spots or merging in front of them until it's too late. Distracted driving is anything that takes your attention away from the road and can include texting while driving, making calls, fiddling with your GPS or radio, eating or drinking, and having conversations with others in the vehicle.
Aggressive driving and an unwillingness to share the road: In Minnesota, motorcyclists have many of the same rights and responsibilities as drivers of vehicles, meaning drivers must respect motorcyclists they see on the road by giving them enough space. Tailgating motorcyclists or cutting them off is negligent and dangerous.
Driving while intoxicated: Drunk driving is a major concern for everyone sharing the road with the driver. Drunk drivers are less likely to notice others around them as well as important traffic signals, and more likely to doze off at the wheel and drift into other lanes, which can put motorcyclists at risk.
Failure to indicate a lane change with a turn signal: Drivers are expected to signal before they merge or change lanes, but many don't. Unfortunately, this can result in harmful consequences when motorcyclists are involved. Motorcyclists may be cut off if vehicles make sudden movements without giving warning.
Failing to check blind spots when turning or changing lanes: Drivers who fail to check their blind spots before making turns or changing lanes run the risk of striking and injuring a motorcyclist. Because of their smaller size, motorcyclists are often easily hidden in the blind spots of vehicles.
Who Can Be Held Liable for Damages?
Because of the lack of safety features that other vehicles have, like airbags and seat belts, motorcyclists are far more likely to suffer catastrophic injuries in crashes, like brain injuries, paralysis, burns, and internal damage. As a result, if you or a loved one have been harmed, you're probably facing thousands of dollars in medical bills that include costs of hospitalization, medication, any surgeries you might have needed, and more.
By filing a claim against the at-fault individual or entity, you have the chance to recover compensation to pay for these expenses and more, like any property damage that occurred and make up for your lost wages. Though drivers are typically at fault in motorcycle accidents, it's also possible for others to be held liable. If a broken part or motorcycle defect contributed to your crash, for example, the motorcycle manufacturer may be to blame for producing a dangerous and inadequate vehicle.
Call Us for Caring Representation
At GoldenbergLaw, we have experienced and dedicated Minnesota accident lawyers who are willing to stand up for motorcyclists. We have successfully litigated and tried many motorcycle accident cases, including those requiring us to thoroughly investigate the accident and prove liability.
If you're a Minnesota resident who has been harmed in a crash, please reach out to our Minneapolis motorcycle accident lawyers today for a free consultation at (800) 504-0281.
To find out how we can help you
Trusted By The Legal Community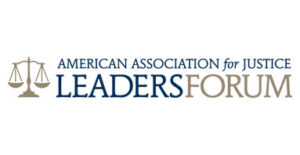 We Truly Care

The GoldenbergLaw
Difference
With us, you matter most. This team spends the time to ensure clients like you get to rest and leave the sleepless nights to us.
Accountability Is Bravery
We live and breathe what we do, and we don't stop until the responsible party is held liable.
Our firm has been trusted to lead roles within some of the nation's largest litigations.
Our firm is focused on the science of the case and applying it to helping our clients recover.
We Focus On What You Need