Roundup Non-Hodgkin's Lymphoma Lawsuit
Roundup is one of the most widely used, popular weed killers in the world. Multiple scientific studies have now concluded that exposure to the product can cause non-Hodgkin's lymphoma (NHL), a deadly cancer. Yet, the manufacturers of Roundup, Monsanto and Bayer, failed to warn about this risk and still deny any responsibility. Recently, juries have begun to hold them accountable. Call (800) 504-0281.
On February 2, 2019, a study was released titled "Exposure to Glyphosate-Based Herbicides and Risk for Non-Hodgkin Lymphoma: A Meta-Analysis and Supporting Evidence." Researchers reviewed six studies involving nearly 65,000 participants. They found that the ingredients in Roundup, namely glyphosate (however, they noted other ingredients in Roundup may also be involved) are associated with increased risk for non-Hodgkin's lymphoma in human beings. The researchers further found that the latency period, or the time from which one is exposed to Roundup to diagnosis, may be as short as two years or less.
These conclusions are particularly concerning given that glyphosate is the most widely used herbicide in the world. This ingredient is used not only by farmers, but homeowners, gardeners, and landscapers. It is found under our kitchen sinks, in our cabinets, and on shelves in our garages. This household product is now linked to a deadly disease.
Yet, the manufacturers of Roundup, Monsanto and Bayer, failed to warn users of this dangerous risk of NHL in spite of being alerted to the concern for decades. Unknowing users spray glyphosate on their lawns and plants without wearing any protection, without gloves, long pants and sleeves, or masks and without any knowledge of the dangers to which they are being exposed.
Non-Hodgkin's lymphoma (NHL) occurs when certain human cells begun to multiply out of control. The cancer begins in the white blood cells, which make up a part of the immune system. NHL can be placed into two groups, indolent and aggressive. An indolent form grows and spreads slowly and may not require treatment immediately. The aggressive lymphoma does grow and spread quickly and needs to be treated immediately. The most aggressive form is B cell lymphoma.
Unfortunately, NHL can cause death, most typically by way of infection.
Symptoms of non-Hodgkin's lymphoma include:
Painless, swollen lymph nodes in your neck, armpits, or groin;
Abdominal pain or selling;
Chest pain, coughing or trouble breathing;
Persistent fatigue;
Fever
Night sweats;
Unexplained weight loss
While treatment of NHL is not always necessary, advanced and aggressive stages of the disease need to be addressed. Chemotherapy and radiation therapy are two primary forms of treatment. Bone marrow transplants and other drug therapies are also options.
There are thousands of lawsuits currently filed against the makers of Roundup for the injury of NHL. There is an ongoing multidistrict litigation located in the Northern District of California, In re: Roundup Products Liability Litigation (MDL No. 2741). There are also ongoing state court actions against Monsanto and Bayer for injuries caused by Roundup. Contact the Roundup Lawyers at GoldenbergLaw today for a free consultation!
Roundup Litigation Summary
There have been two jury trials regarding the allegation that Roundup causes non-Hodgkin's lymphoma. In August 2018, a jury in San Francisco state court determined that a local groundskeeper, DeWayne Lee Johnson, sustained NHL from his use and exposure to Roundup. Court documents reflect that Mr. Johnson, only 46 years-old, sprayed Roundup up to 30 times per day in four years of grounds keeping. The jury awarded Mr. Johnson $289.2 million, but this verdict was later reduced to $78.5 million.
Additionally, in March 2019, another jury determined that Roundup substantially caused another person's cancer, Edwin Hardeman. Mr. Hardeman, 70 years old, developed non-Hodgkin's lymphoma after regular use of Roundup. The San Francisco federal court jury awarded him $80 million.
The evidence submitted in these trials includes several email exchanges between Monsanto employees going back to the 1990s that review scientific studies addressing concerns pertaining to glyphosate and its potential to cause cancer. In response to the information obtained by Monsanto pertaining to the risks associated with glyphosate, plaintiff's attorneys allege Monsanto did not take steps to protect consumers, but rather took steps to protect its product.
The attorneys pointed to evidence that Monsanto hired scientific experts and others to combat conclusions that glyphosate caused cancer. Internal emails reveal it wanted to find someone to support its product makeup in the face of the scientific studies linking its key ingredient, glyphosate, to causing cancer. For example, the company ultimately hired a Belgian toxicology expert to advise the EU to provide a "toxicology defense of Monsanto products in the EU." Monsanto employees generated strategies to avoid a carcinogenic classification of glyphosate by the International Agency for Research on Cancer.
Roundup is still being sold today. Monsanto and Bayer continue to defend its product and deny it causes cancer.
To find out how we can help you
Trusted By The Legal Community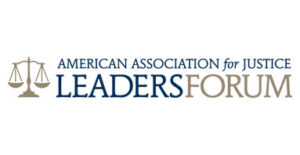 We Truly Care

The GoldenbergLaw
Difference
With us, you matter most. This team spends the time to ensure clients like you get to rest and leave the sleepless nights to us.
Accountability Is Bravery
We live and breathe what we do, and we don't stop until the responsible party is held liable.
Our firm has been trusted to lead roles within some of the nation's largest litigations.
Our firm is focused on the science of the case and applying it to helping our clients recover.
We Focus On What You Need