Minneapolis Garage Door Injury Attorneys
Injury Caused by Defective Garage Doors
Overhead doors, more commonly known as garage doors, are found in homes, factories, industrial workshops, and many other types of structures. Even though garage doors are extremely common and may be found all around us, there are several safety precautions that need to be taken in order to make sure people are not injured by these products. When these precautions are overlooked, garage doors can fail and cause severe injury or death.
At GoldenbergLaw, PLLC, we've represented clients for over 30 years who have been harmed by defective products. We know these injuries can be devastating and cause long-term effects that impact your quality of life, and we have the necessary knowledge and experience in garage door cases to maximize your chance at justice.
Overhead doors are classified as residential or commercial. Residential overhead doors are garage doors found in a house. Commercial doors are found in factories and facilities. Regardless of classification, garage doors consist of several pieces, including springs, cables, tracks, rollers, and shafts. Each piece has an essential role in the functioning of the door. The springs, for example, allow the weight of the door to be manageable so that a person or small motor can open it. If the springs are not working properly, the weight of the door can be unmanageable, which could potentially crush someone beneath.
Safety Procedures During Manufacture
Garage doors must be designed and manufactured safely, as the manufacturer of a garage door must identify and prevent hazards throughout the manufacturing process and must either design away, guard against, or warn about those hazards. We have worked on thousands of product liability cases involving manufacturers' responsibilities with regard to such hazards, and we will help you understand your options and rights.
Safety Procedures After Manufacture
From the minute garage door installation begins, there are procedures that need to be followed. There are three main areas that garage door failure modes fall into after manufacture of the component parts has been completed: Installation, inspections, and preventive maintenance. If these areas are ignored, several dangerous situations could occur.
Installation: To properly install a garage door, it's vital to follow all industry standards and directions. It should be done cautiously, utilizing mounting pads, properly torquing the springs, and using adequate bolt thread engagement for the fasteners. These are just some of the steps that should be taken when installing an overhead door.
Inspection: Garage doors should be inspected upon installation and on a regular basis. The inspector should be examining the condition of the cables, drums, and rollers, as well as checking the tracks and guides to make sure there is no debris or obstruction.
Maintenance: There are certain actions that can be taken to prevent future damage or hazard from occurring. This includes lubricating the rollers and ensuring the auto reverse function is working properly.
The most common injury from a defective garage door is the door falling on an individual, although injuries can also occur when these powerful doors are not correctly controlled and move with too much force in either an upward or downward direction. Residential doors, on average, weigh about 150 pounds. Commercial doors weigh far more.
The weight and velocity of the door can cause serious injuries such as:
Broken bones
Internal bleeding
Death
Amputations
Traumatic brain injuries
GoldenbergLaw, PLLC Can Help
GoldenbergLaw, PLLC has represented thousands of injured clients in accidents involving defective products. An overhead door is just one of the products we handle.
When you can't work, can't function well at home or in your recreational activities, and can't pay the bills, you need someone that you can trust. At GoldenbergLaw, PLLC, our lawyers have the resources, experience, and expertise necessary to deliver the Gold-standard representation you deserve.
"Sean" worked in a factory that refurbished agricultural machinery. One day he was changing a light bulb on a switch that was 40 feet from the ground. While he was changing the light bulb, someone pushed the auto garage door opener. The garage door failed to stop and hit the lift Sean was on, knocking him to the ground. Unfortunately, Sean sustained severe injuries including facial reconstruction, rib surgery, and a brain injury. Sean and his family hired GoldenbergLaw, PLLC to represent him, and we were able to reach a settlement for Sean.
Why Choose GoldenbergLaw, PLLC?
If you're considering a defective garage door lawsuit, our team at GoldenbergLaw, PLLC can help you get the compensation and justice that you deserve. We have decades of expertise with these types of cases, and we have a passion for helping out those facing injustice. Don't waste any more nights tossing and turning and worrying about the future. Leave the sleepless nights to us.
Reach out to our lawyers for a free consultation. We will take a look at your case and help you to weigh your options. There is no charge, and there is no obligation.
To find out how we can help you
Trusted By The Legal Community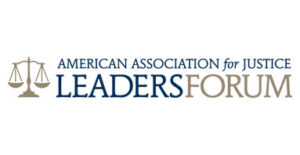 We Truly Care

The GoldenbergLaw
Difference
With us, you matter most. This team spends the time to ensure clients like you get to rest and leave the sleepless nights to us.
Accountability Is Bravery
We live and breathe what we do, and we don't stop until the responsible party is held liable.
Our firm has been trusted to lead roles within some of the nation's largest litigations.
Our firm is focused on the science of the case and applying it to helping our clients recover.
We Focus On What You Need